POF Shrink Film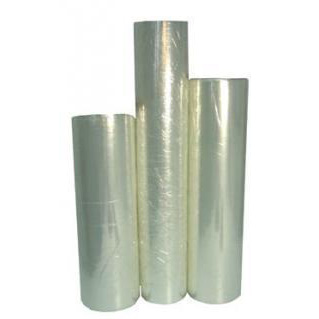 POF Shrink Film
POF film is widely used and becomes main materials for packaging.
Wunderlampe not only provides low cost and high efficiency packaging material, but also better service.
Features:
High shrinkage rate, high transparency, lower consumption and lower the human-made material cost.
Film is durable and high anti-tension strength.
Damproof and dustyproof. Good extension.
No fumes or smoke during sealing.
Easy to operate and applicable to all kinds of packaging machine.
Special shape product can be sealed completely and tightly and make the product more shining.
| | | | |
| --- | --- | --- | --- |
| Thickness | Width | Length/M | Specific weight g/cm |
| 0.012m/m | 8"-30" | 1332 | 0.92 |
| 0.015m/m | 8"-30" | 1332 | 0.92 |
| 0.019m/m | 8"-30" | 1067 | 0.92 |
| 0.025m/m | 8"-30" | 800 | 0.92 |
Specific Specific
Hot Products